Today I did a task that I've been putting off for years. I cleaned my keyboard. Not the typical surface cleaning, but a proper full cleaning. In the past a keyboard would break long before it required a serious cleaning. Not anymore. I've had this one for probably 7 or 8 years.
First I unplugged the keyboard completely from the PC. Then I removed the keys gently and slowly using a butter knife. I placed them in a bowl with warm soapy water. I used Sal's Suds. Look under the keys. Yuck!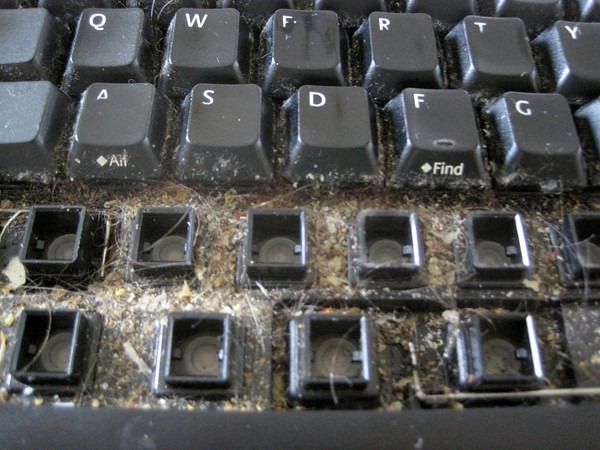 While the keys were soaking, I first took a can of air and blasted the region. That removed about half the crud. The rest required Q-Tips and rubbing alcohol. According to HowToGeek, only use isopropyl alcohol.
Once the base is cleaned, start rinsing and drying the keys. Then you can put the keys back. To make this task easier, I recommend taking photos of the keyboard layout before you start removing keys. It makes things easier. If you fail to do this, there are sites with images of a PC keyboard layout. Of course this requires a 2nd computer with keys that aren't soaking in a bucket.
Now my keyboard is brand new clean again. Good for another 7 years! 🙂