My latest kitchen project was rendering lard using my Crock Pot. Using the slow cooker allowed me to leave the house and even go to sleep while it did its magic. Note that I had hoped to be finished with my lard before bedtime, but miscalculated how long it would take.
How to Render Lard in a Crock Pot
Source some pork fat at the Farmers Market. Look for leaf lard or back fat.
It will most likely be frozen, so set it out and allow it to partially thaw.
Once it is soft enough to chop, cut it into little cubes.
Toss cubes into Crock Pot and put it onto the Low setting.
As it heats up, the solid fat becomes liquid. Several hours later, the fat will have separated from the hardened stuff.
Remove and throw out the hardened stuff.
Filter the liquid lard through a cheese cloth or coffee filter and into jars.
Place the jars into the refrigerator or freezer.
My one tip would be to start this project in the morning. I foolishly started it in the afternoon and then woke up twice to monitor the progress. My 2 pounds of pork fat took about 12 hours. I may have been able to speed this up by cutting the cubes smaller. Learn your Crock Pot and adjust your start time accordingly.
The 2 pounds of pork fat yielded me almost 2 full pint jars of lard.
Pork Fat from the Farmers Market
Cut pork fat into cubes.
Pork fat cubes make it into Crock Pot.
Rendering Lard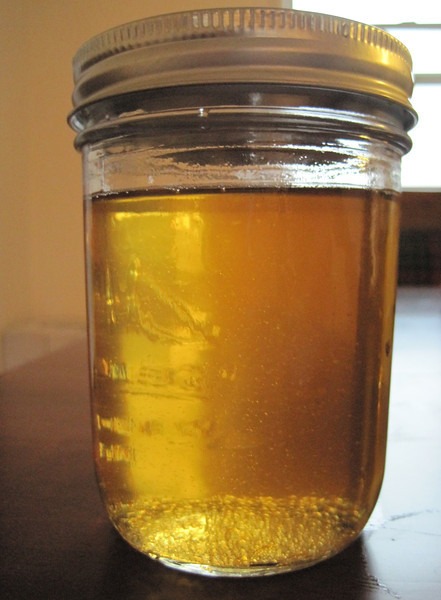 Finished lard.
After cooling, the lard will look like this.
You can also use your Crock Pot to render beef tallow.