There is a big divide in the nutritional blogs I read about sugar. Most conventional and Paleo type blogs are still anti-sugar. Many claim that sugar is toxic, inflammatory and more likely to be fattening than other foods. On the other side, you have the defenders which argue that sugar is fine and how it can help boost metabolism. They write about how sugar is an anti-stress food and should be embraced. I'm now somewhere in the middle.
Below are 2 books that I have not read. One is anti-sugar and one is pro-sugar.

Fat Chance: Beating the Odds Against Sugar, Processed Food, Obesity, and Disease by Robert H. Lustig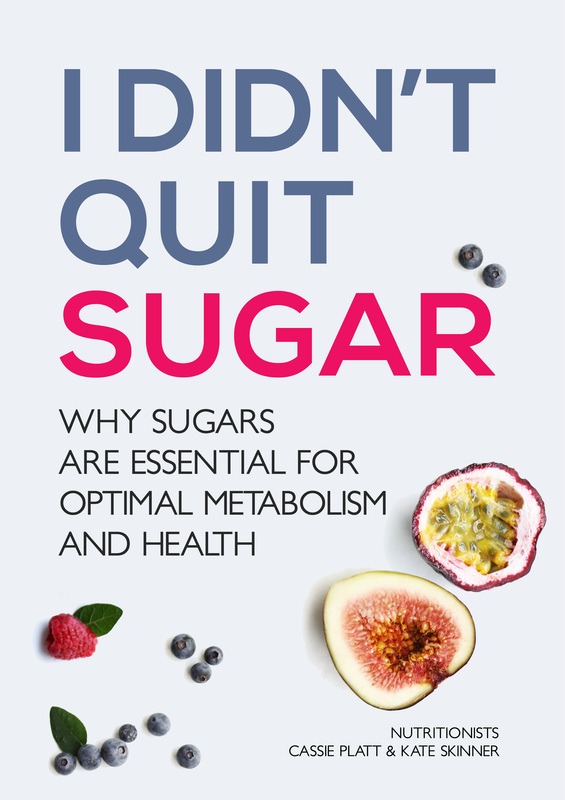 I Didn't Quit Sugar: Why sugars are essential for optimal metabolism and health by Platt and Skinner (Book no longer available) 
Nutritional science is not my background, so my opinion is about my relationship with sugar. I personally entertained the idea that sugar might be OK a year ago in the post Why Ice Cream is Better Than Protein Powder. For me I saw sugar as a tool. I needed a food that I could easily eat past satiety that would help me reverse my weight loss and gain weight. In the post, I speculated that ice cream could be beneficial to lean ectomorphs.
The good news is that sugar in the form of ice cream did exactly what I wanted. I stopped losing weight and gained muscle. The bad news is that the more ice cream I consumed, the more I wanted. My appetite for sugar escalated. What started as a post workout tool became a daily treat and I gained weight. Almost 10 pounds more than I wanted.
The Peat-atarians claim sugar can boost metabolism via increased body temperature and pulse. It did neither for me.
My opinion is that sugar is probably fine, but it can mess with appetite. Foods with sugar tend to be highly palatable. Again if your goal is to boost metabolism or gain muscle, then sugar seems like a valid tool. But I found the more sugar I consumed, the more I wanted. I did not find sugar to be anti-stressful either. My sugar cravings actually ended up becoming disruptive and mildly stressful.
The solution for me will likely be a cyclical approach. More in the summer and more on high activity days. Less in the winter and on rest days. But right now my goal is to cut way back to get control of my appetite.